Office & Specialty Properties
We have the capability to offer strategic development services to commercial and medical office users.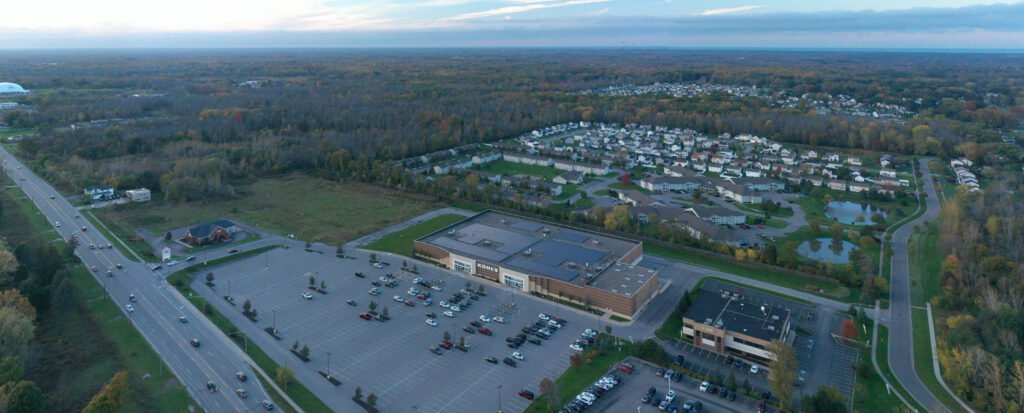 Baldwin Real Estate Corporation, a DiMarco Group company, provides its tenants with the highest level of service and performance. Hampton Ridge is a contemporary shopping center in Rochester, NY and the neighboring regions, with almost 600,000 square feet of anticipated retail space and within easy driving distance of 45,000 residents. Restaurants and cafes will occupy over 15,000 square feet at Hampton Ridge.
This two-story, 20,000 sq ft office parcel was constructed as part of the overall 29-acre site plan of The Shops at Hampton Ridge; a retail and office park owned and developed by DiMarco Group in Greece, NY.
Anchored by an 88,000 SF Kohl's constructed as part of Phase I of the retail development, this office parcel currently includes space leased by the US General Services Administration (GSA) for the Department of Social Security.
We want your new retail location to be a success. Through channels such as our website and Facebook page, we promote your business and drive traffic to the plaza. Click here to take a look at one of our offices located in Hampton Ridge, Venture X.